With all the talk about coding being the new idea that should be included into the curriculum, I decided to look into coding apps for iPads. Our school has recently begun its iPad journey by purchasing iPads for some select classes, and I thought this would be a great way to get get students thinking about coding. We are also using code.org with our current Windows based devices but the basic premise is the same (I love using code.org with the students but that discussion is for another post).
In finding appropriate Apps for the age groups I was looking for (primary school), I did a few internet searches and also asked for help on Facebook via TeachMeetWA. Members of this page gave me a great range of Apps suitable for our school and already being used in other schools. After looking at all options for coding Apps, I managed to find 5 Apps suitable for our students.
Please note these are not the only Apps available, but my choice of 5 for ease of use and suitability to our school.
Lightbot Hour
A great introductory App to teach the order and sequencing of codes. This App doesn't rush your learning and lets you get the hang of new commands before adding new ones. A simple App that requires users to move a small robot around the screen to light all the squares required. It allows for touch controls as opposed to touch and drag which can cause issues with finger control. I really like this one!
A.L.E.X
A.L.E.X is a simple instructional coding game allowing students to play set levels and/or create their own levels to try. The use of the fairly cool (and a bit daggy) robot as the character will appeal to many students. He may also appeal to teachers as he busts out an 80's robot dance move every so often). It's Sci-Fi look and feel will immerse students in the game. It is simple to understand and use with basic controls allowing a range of year levels to achieve success. I really enjoyed the challenge of creating my own levels and I think students will enjoy it.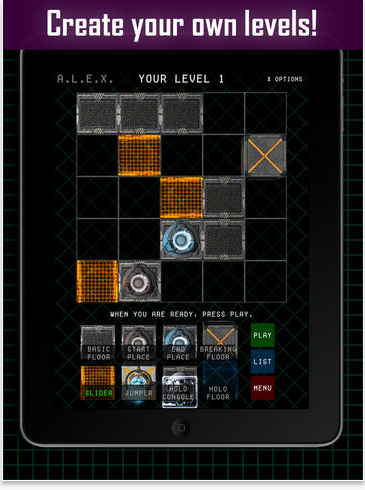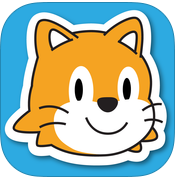 ScratchJr
ScratchJr is a more comprehensive coding and programming App that allows students to create their own movies using varying characters and backgrounds. A little complicated to begin with but once the students understand the processes of creating these characters and backgrounds the outcome are very broad. The video tutorial available on the App in brilliant and helps with the understanding of the possibilities in this App.
Cargo-Bot
Cargo-Bot is a simple instructional coding system that requires the user to program a crane to pick up and move crates. The instructions and also the coding principles can be a little difficult to understand but well worth the effort to persevere with. A great visual layout that has been created on an iPad, although this would be best suited to older students.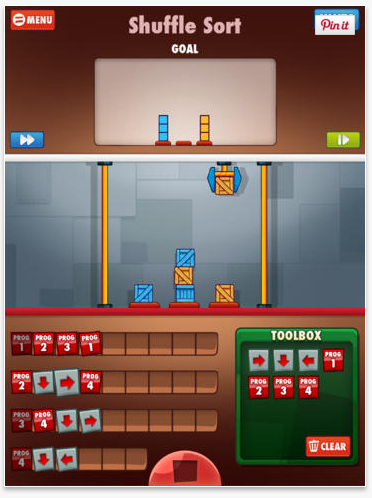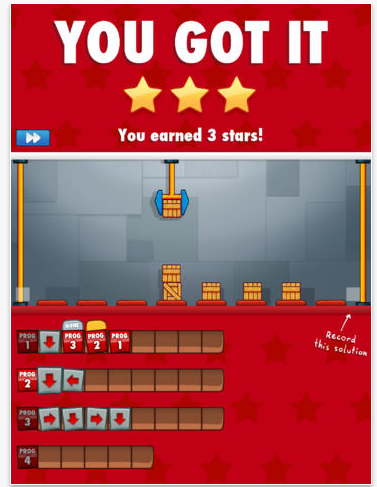 The Foos Coding 5+
A character based programming game with simple instructions in an arcade style layout. Easy to understand step-by-step instructions when new codes are introduced although it can become a little confusing as the levels get harder. A great coding option for students who like puzzle games.
I hope you have found this post informative and useful to help decide if a coding app is suitable for your school.